The doors of the 86th Geneva Motor Show are long since closed, and the time for reminiscence is already here. One thing keeps my mind occupied: Did Lamborghini really hide their best looking car in their VIP lounge, out of view from the vast majority of visitors? Even with the stark raving mad Centenario and a trefoil of lovely Huracáns on center stage, I honestly think they did. The paint, the interior, the wheels—it all made this one car stand out like nothing else.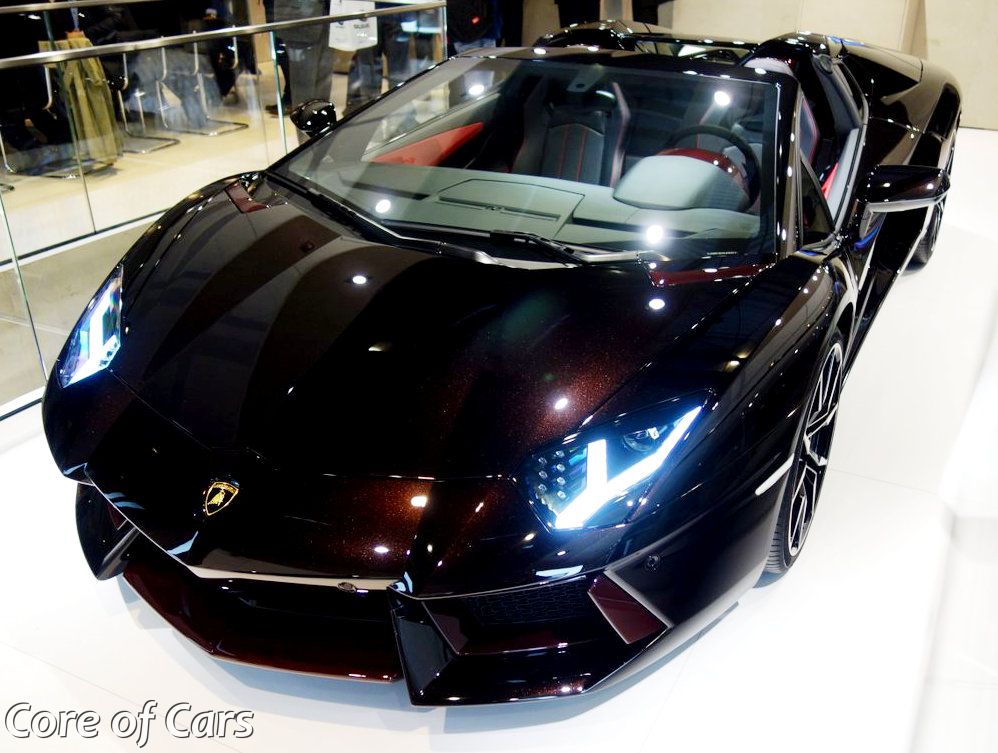 The car in question was an Aventador Roadster that had ventured into the magic world of Ad Personam, Lamborghini's personalization department, where nothing ordinary takes place. Let me start off with the most obvious aspect—the paint. Nero Granatus is its name, which I'd translate as Garnet Black, and wow, does that paint sparkle! Not in the in-your-face, world-record-of-shades, all-money-no-taste kind of way, but in a most delicious and inviting way. Taking photos that make this paint justice is a tall order, but I'll let these photos do the talking:
To complement the paint, the wizards at Ad Personam added a deep red colour to the visible carbon fibre components, which made especially the engine bay a party piece all by itself. There really isn't much more to say than that we need more of the same:
On to the interior, where the black leather seats had received a touch of red in the form of piping and stitching, completed by the Lamborghini logo stitched onto the headrest. The dashboard and doors were dressed in red and black leather, and that deep red carbon fibre was to be found on the door handles, around the instrument cluster, on the centre console and on the back of the headrests. To place a driver inside this interior is almost vulgar:
The look of the wheels was obviously not left out, and the black paint added to the Dione rims accentuated their design, ensuring they looked right at home as they rested on that white floor: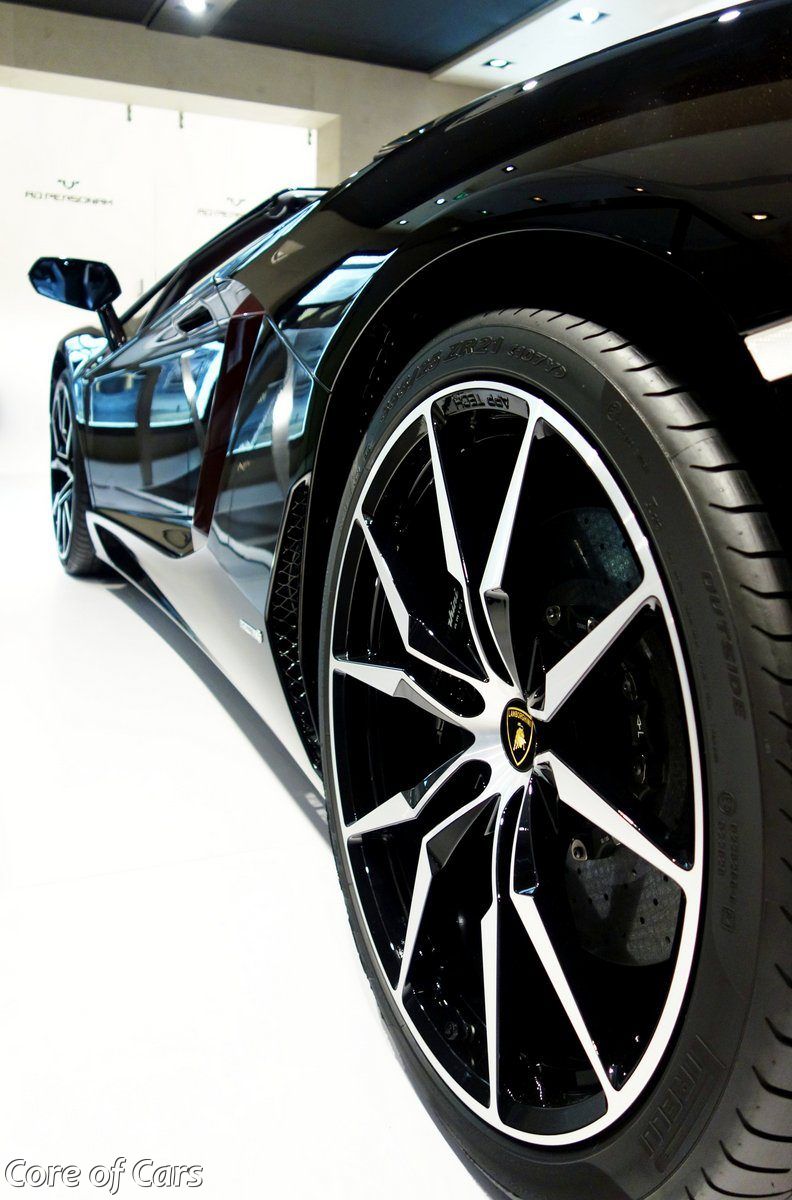 From overhearing excited customers, I know we will see more Aventadors with similar specifications, which most certainly is NOT a bad thing! However, Lamborghini, don't hide away your finest silver next time around!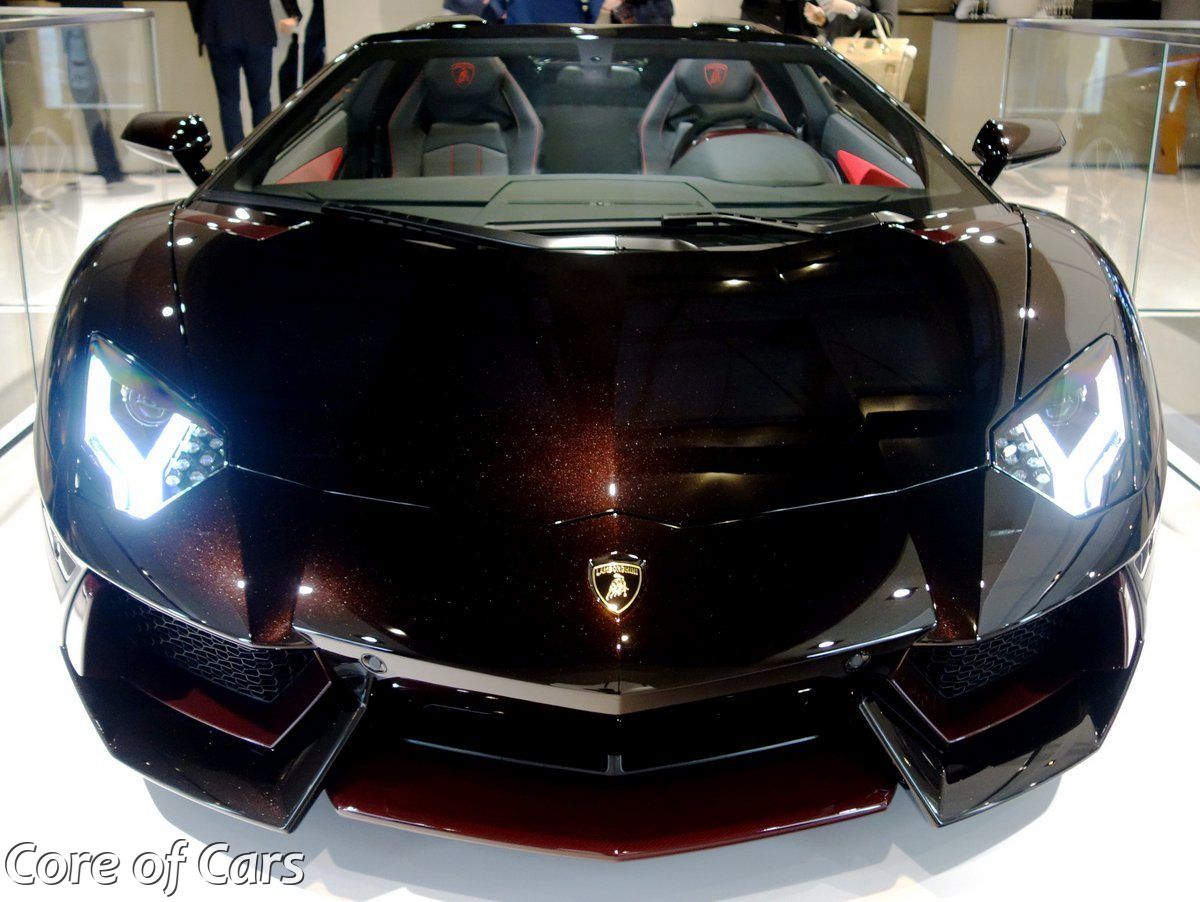 This article was first published on lovecars.com.