I had never been to a proper race, let alone a race circuit, as I arrived at the Autodromo Nazionale Monza last Saturday morning. Getting there earlier than necessary allowed me to spend some rather relaxing time walking around the paddock area to get a feeling of it all. Race team trucks everywhere, supercars lined up and race cars aplenty had me smiling as I went about my rookie stroll. To someone who likes cars and racing but has never been at the races before, this kind of experience is bound to make a lasting impression, and I'm quite certain that I will always remember my first race weekend.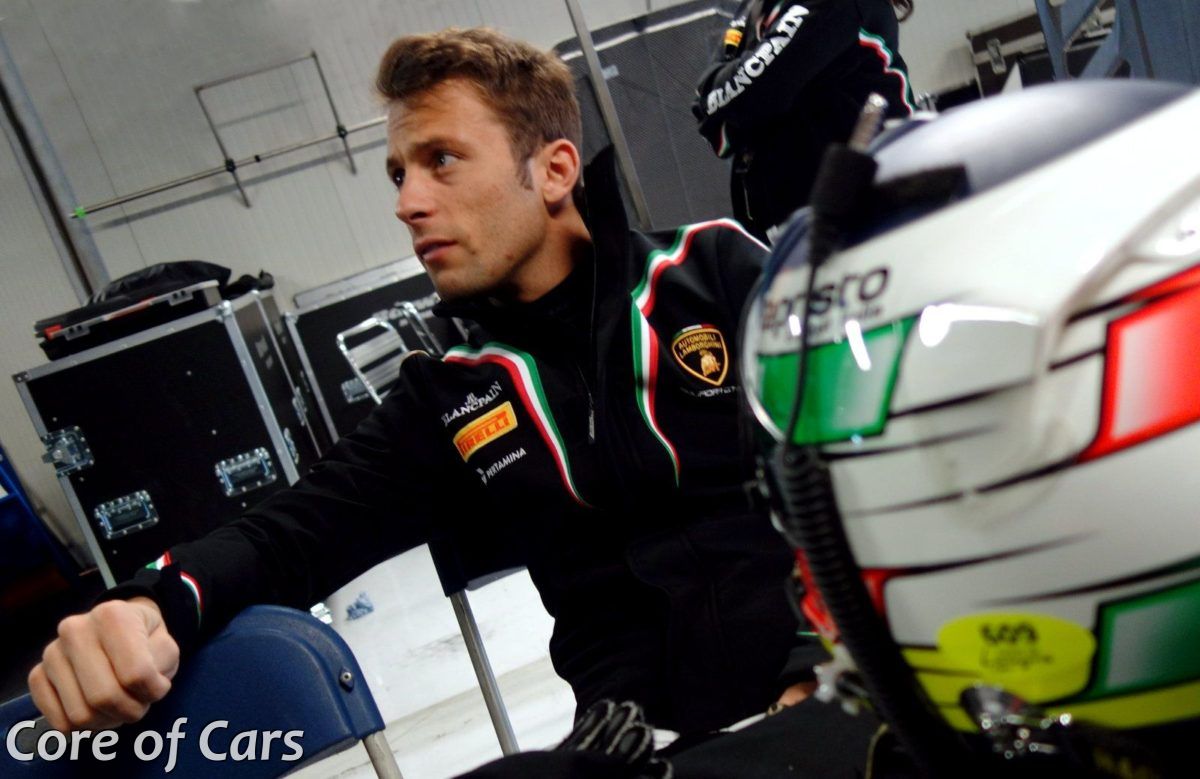 Marco Mapelli himself
But enough about me. I was there to meet Marco Mapelli, who recently signed up for Barwell Motorsport and is co-driving one of their Lamborghini Huracán GT3s in the Blancpain GT Series Endurance Cup (BES). He has become something of a Lamborghini celebrity lately with the massive feat he performed as he piloted the Lamborghini Aventador SV around the Nürburgring Nordschleife in less than seven minutes. I was hovering around the team's trucks when I saw a familiar face and Marco welcomed me into the team garage. Marco is 28 years of age but already has an extensive racing history behind him. "I started when I was seven, racing go-karts", he told me. Even from a very young age, he knew that he wanted to become a racing driver and the smile on his face leaves no doubt that he is living his dream.
Saturday morning saw the Bronze Test of the BES, and Marco prepared to take place in the Huracán. The Huracán GT3 has been developed by Lamborghini to compete at the very top of GT racing and has already proven itself on track. With Ferruccio Lamborghini's no to racing in the back of my mind, I have always felt a bit of ambivalence towards any Lamborghini race car. However, when I was there in the team garage, seeing a pair of Huracán GT3s standing on their dollies, it was all forgotten. Car 666 (that number rings a bell) in black and red and car 78 (Marco's car) in white and black with pink accents sucked me in immediately. The massive wings, open engine bays, spartan interior and all that carbon fibre – these cars really look the part.
The Bronze Test gave Marco and his team many answers, and the team garage was busy with drivers and engineers discussing and looking at this and that. Adjustments were made, tyres were inspected and the cars were washed clean from the bugs, rubber and dust. Shortly after, it was time for Free Practice, where Marco posted the fourth best overall lap time. Things looked promising as a pre-qualifying session finished Marco's day later in the afternoon.
Qualifying started early Sunday morning, and Marco looked fit for fight as he joined the team in preparation. Further adjustments were needed before the race itself. Marco would have preferred that these last changes were already done in qualifying, as they could have aimed for a higher classification for the race and since any work done on the car poses the risk of messing things up. However, Marco and his two co-drivers started at 26th position on the grid, 10th in the pro-am class.
Sadly, only eleven minutes into the three-hour race, Marco's co-driver, Leo Machitski, was involved in an accident and was forced to pit, where the car stayed for nearly 20 minutes, mending a broken left steering arm. The car eventually joined the race, ten laps behind the leader, meaning Marco and his two fellow drivers were driving a race of their own now, just to put the car and themselves to the test. It's really a pity that they lost the possibility to compete with the others – the car was running strong and Marco said he had a very good run, so things could have been very different.
I sincerely hope this will not be the last time I'm attending a race and reporting from the continued adventures of Marco Mapelli. Alberto, Marco's father, certainly wanted to see me at the coming races, and that's the best invitation I could get.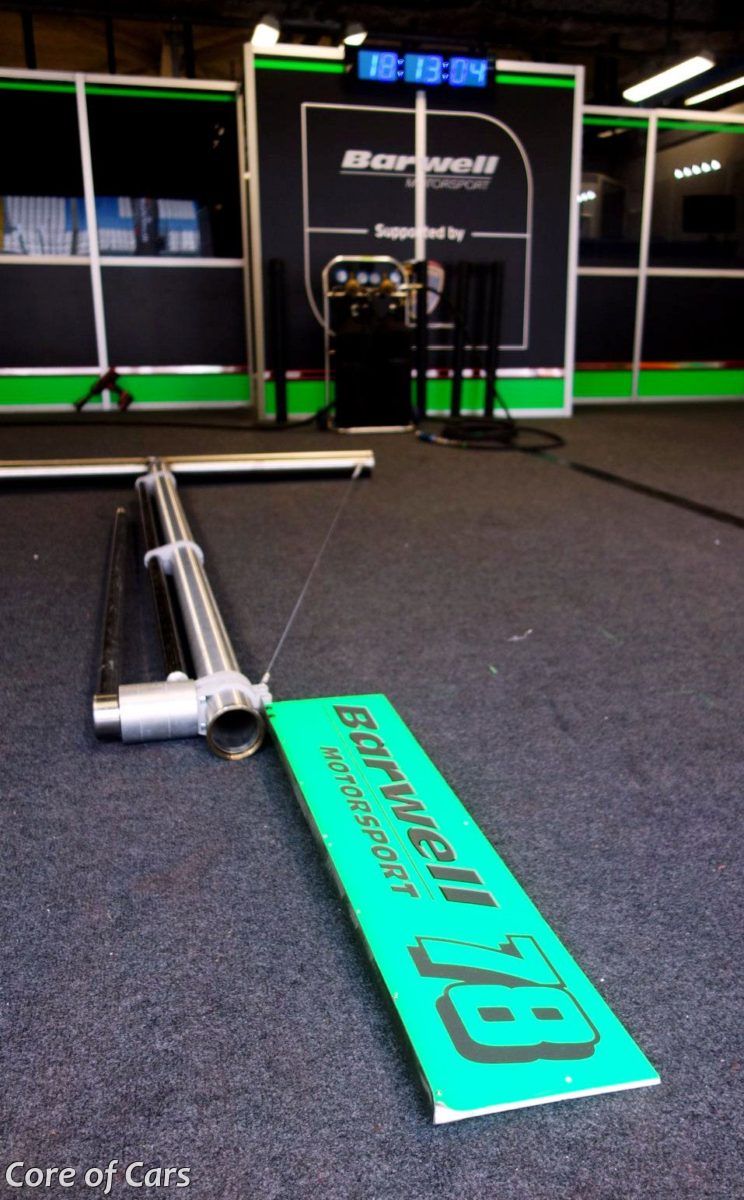 After the race
This article was first published on lovecars.com.