If you like seeing the rarest and most extreme of modern hypercars, both stationary and in action, you should consider attending one of the events of the Blancpain Ultracar Sports Club. This club offers owners of automotive unicorns the opportunity to let their cars stretch their legs on track on some of the best racing venues available. When not on track, the cars are displayed in the club's tents, much to the enjoyment of car enthusiasts young and old, while the owners enjoy the club's lounge or the track's facilities.
I won't beat around the bush; standing within ear-shattering distance from a Pagani Zonda R starting its engine is nothing less than mind-blowing! This is exactly what I experienced on my recent visit to the Paul Ricard circuit in southern France for a weekend of Blancpain GT Series events. Let me try to convey the atmosphere: Imagine walking up to the track, passing a few McLarens, Porsches and a Pagani Huayra on the way. You then reach the paddocks, where you first see dozens of Lamborghini Huracán GT3s, then a line-up of hypercars and GT racers and finally rows of team trucks for the endurance racers. A short walk through the paddock building then ends on a balcony where you overlook the start / finish straight of this beautifully situated circuit.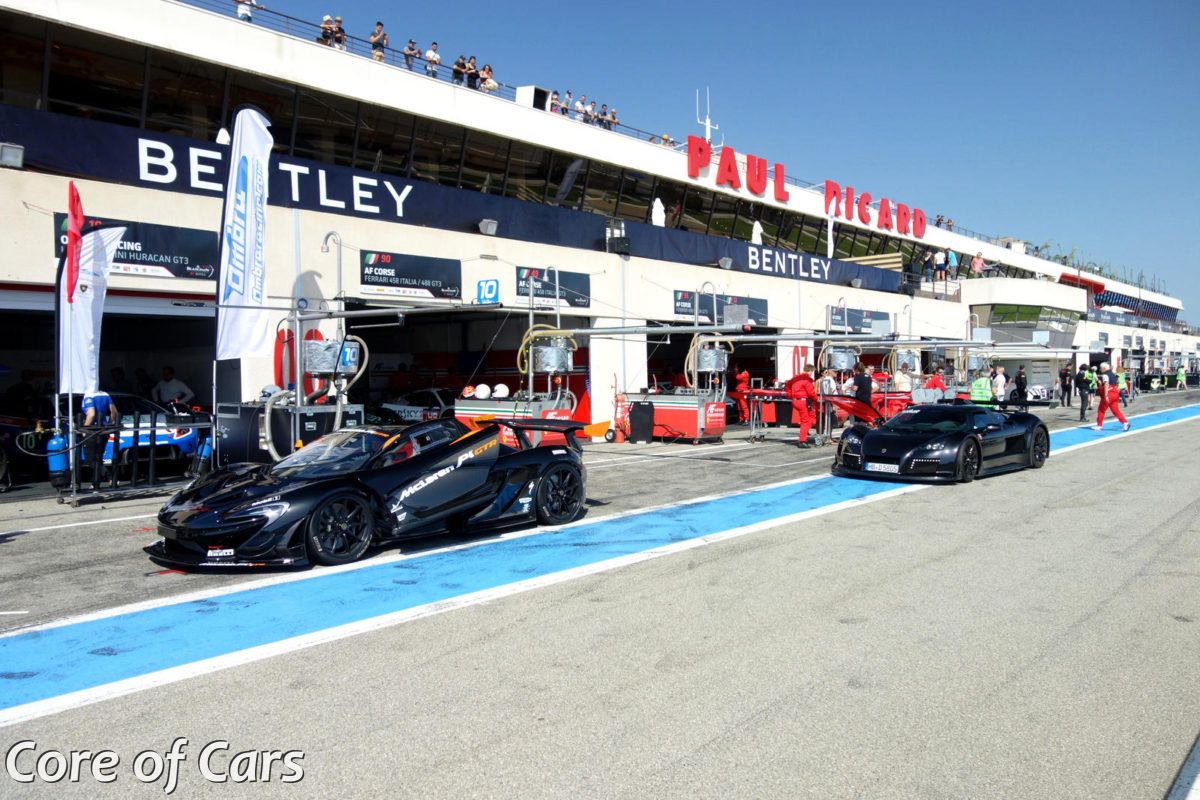 Now let's walk back to the hypercars: This weekend saw a Pagani Zonda R, a Porsche 911 GT1, a McLaren P1 GTR, a Ferrari LaFerrari and a Gumpert Apollo attending the Ultracar Club. Witnessing any of these cars on their own is a happening—seeing them together is absolutely stunning! Being able to get really close to them to study details and compare them is just great, and the security ropes were seldom alone. And then there are the four track sessions, which allowed overjoyed enthusiasts to experience these cars firing up their engines and entering the track, where the sight (and sound!) of hypercar royalty on full attack mode formed the icing on the cake.
I'll let the photos and videos do the rest of the talking, and I can assure you that this will not be my last report from the Blancpain Ultracar Sports Club!
This article was first published on lovecars.com.