Like most seasoned car manufacturers, Lamborghini has long since established the tradition of celebrating themselves on major anniversaries. It is a golden opportunity to combine several fascinating aspects into one product, such as new engineering technology, exclusivity and of course the overall celebratory spirit.
Countach 25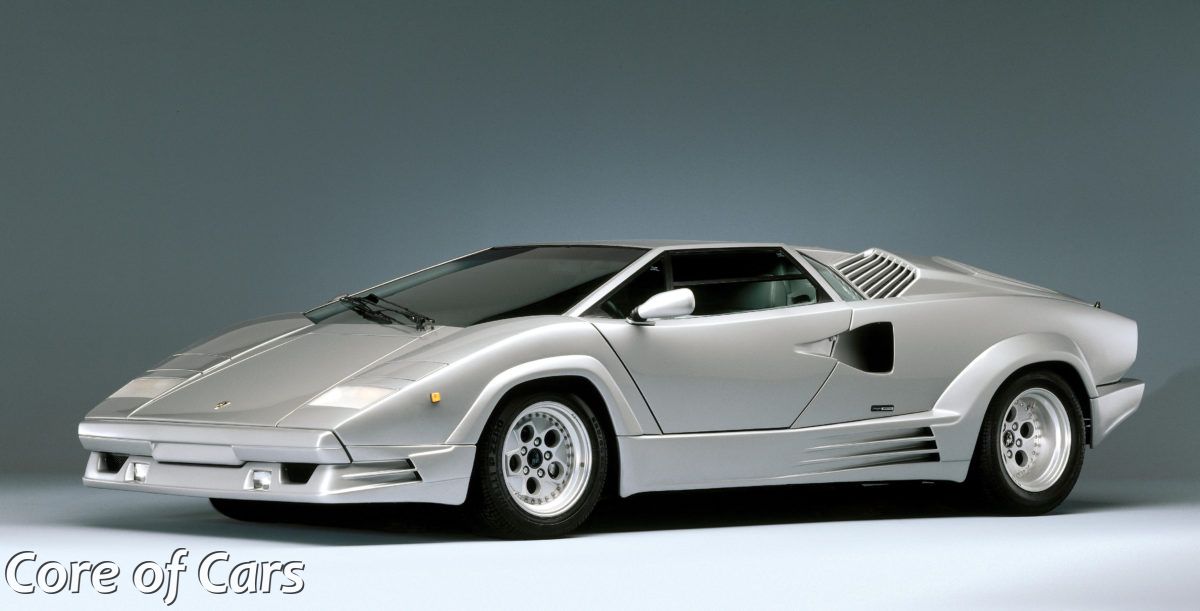 After periods of financial uncertainty, many sighs of relief could be heard when Chrysler bought Lamborghini in 1987. Already the following year, Lamborghini came upon their 25th year of existence, and a proper celebration was in order. Invitations were sent out for Lamborghini Day, the first of its kind, and as part of this event, on 8 September 1988, the Countach 25 was launched. It was very much a new car compared to the LP5000 Quattrovalvole, its predecessor, mainly thanks to the use of composite materials in body panels.
One of the main champions for the use of composite materials, and also the man behind the revised design for the Countach 25, was a certain Horacio Pagani, who spent several years at Lamborghini before setting up his own company. The Countach 25 was an immediate hit, and the initial thought of limiting production was soon gone, as this became the bestselling Countach of all, ending production only after 657 anniversary Countachs had been completed.
Diablo SE30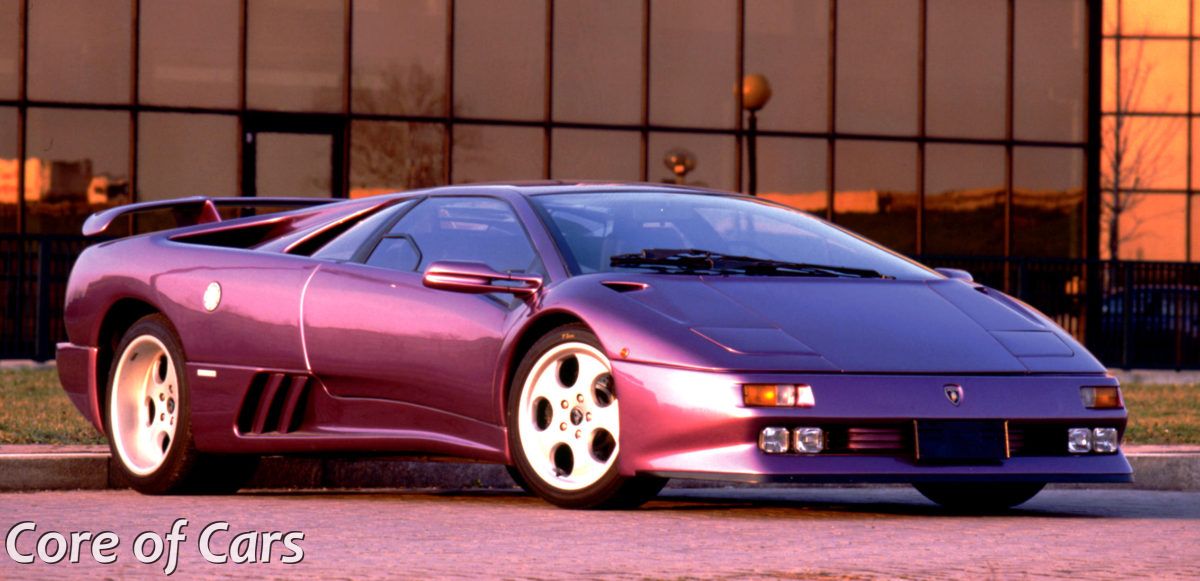 Five years later, still with Chrysler at the helm, the Diablo SE30 was launched to mark Lamborghini's 30th anniversary. The launch took place during the third Lamborghini Day event, and prominent design features gave the SE30 the desired aura of uniqueness. Suitably, only 150 individually numbered SE30s were made, and for those who wanted this Special Edition even more special, a Jota kit was available that would turn the SE30 into a racecar for the street. The striking purple paint was developed especially for the SE30, adding to the spectacle.
Murciélago 40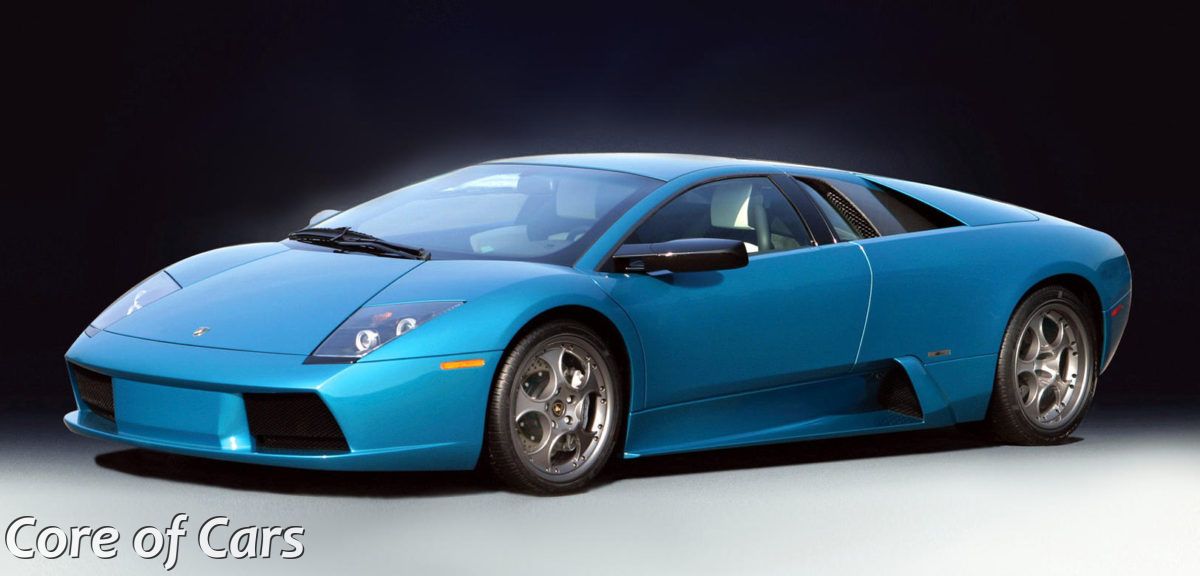 The next anniversary model was the Murciélago 40, announced by Lamborghini in 2003. There are few characteristics that will identify it, since its appearance was identical to that of the regular Murciélago. Nevertheless, the unique Verde Artemis (jade green) paint and the "40" badge would give it away. Only 50 were made, so it's undoubtedly a very rare Murciélago.
Aventador LP 720-4 50° Anniversario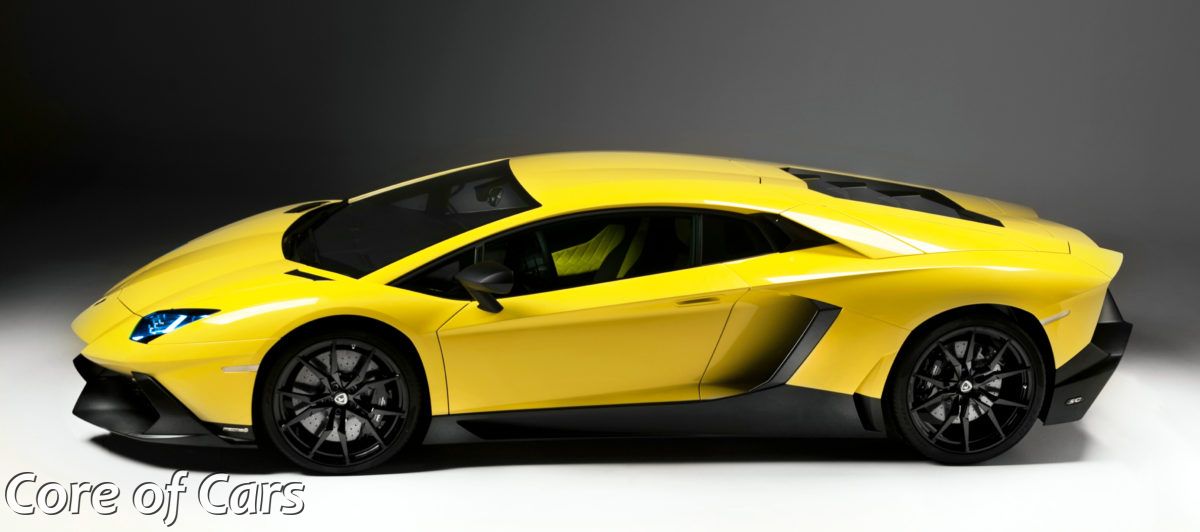 At 50 years, Lamborghini doubled the effort and presented the Aventador LP 720-4 50° Anniversario as both coupe and roadster, each numbered and limited to 100 units. Power was up by 20 bhp compared to the Aventador LP 700-4, and the 50° also got some subtle design features to distinguish it, making it a desirable collector's car.
There is little doubt we will see more special models from Lamborghini at round anniversaries to come. Worth mentioning is also the anticipated Centenario LP 770-4, due to make its debut at next year's Geneva Motor Show in celebration of the centenary of founder Ferruccio Lamborghini. Well worth a proper automotive birthday cake, if you ask me.
This article was first published on lovecars.com.