Koenigsegg are marking the end of the Agera with the limited run Final, in which only three cars will take place. The first one was displayed on stage in Geneva, named "One of 1". The cars in the Final series will have nearly unlimited customization options, and the "One of 1" has several unique features – let's hear it explained by Koenigsegg themselves:
A new double-blade rear wing, air intake, front splitter, side skirts, venturi and triple-front winglets were all designed specifically for the "One of 1" using computational fluid dynamics to optimize downforce and maintain a fully functional luggage area at the front of the car.
This solution involved customized design, tooling and fabrication of one-off parts that will only be used on the "One of 1" – a truly bespoke approach to create a Koenigsegg that will never be duplicated.
It will be very interesting to see the looks and specifications of the remaining two Agera Final some time next year! With unlimited access to all available options at no extra cost, we should be seeing quite unique configurations on these two.
Together with the "One of 1" and the Regera, Koenigsegg showed a bright yellow Agera RS, labeled the Agera ML for its owner's initials. The yellow paint is accented in red and has clear carbon fiber stripes, and the interior also has yellow contrasts to the black leather. All 25 examples of the Agera RS have been sold in record time, and production is projected to run until late 2017, so seeing another Agera RS at next year's Geneva Motor Show wouldn't be a big surprise.
The owner of the Agera RS in Geneva is set to contribute to a later article, in which we will take a look at the ordering process behind buying and configurating an Agera RS. Should be interesting.
I asked around on the Koenigsegg stand what would happen when the Agera disappears from the production line, and got some interesting information. With the high-tech Regera in one end on the spectrum, it sounded very likely that Koenigsegg would do a "back-to-basic" maneuver and look at developing a more analogue and raw creation, possibly even lighter than what has been offered so far in their history. Following this thought, one can easily see a Regera customer also buying its untamed, unbridled sibling for a contrasting experience.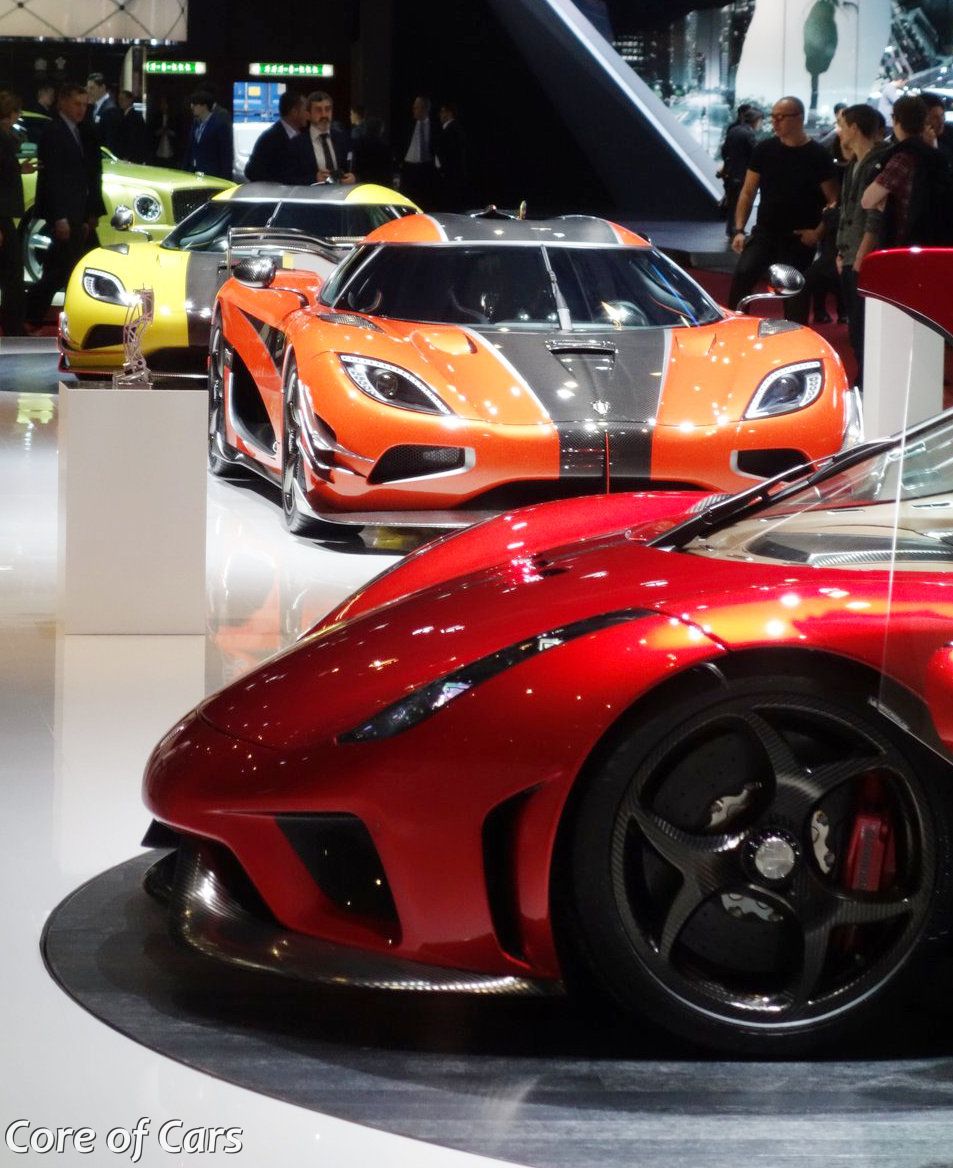 This article was first published on lovecars.com.